Pélicule d'incision stérile antimicrobièlle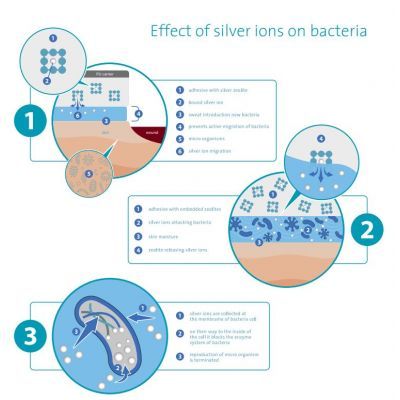 Les infections du site opératoire constituent un problème de santé majeur et peuvent accroître significativement les complications postopératoires, allonger les séjours hospitaliers et augmenter la mortalité.
Les films à incision aident grandement le chirurgien à réduire la prolifération microbienne et à minimiser l'incidence des infections intra et postopératoires qui sont depuis toujours un sérieux problème pour la santé du patient et un important facteur de coûts pour le secteur des soins de santé.
Le SoFilmPlus possède une conception à deux voies. Un adhésif à base d'acrylique et aux propriétés anti-allergéniques et biocompatibles assure une adhérence parfaite à la peau, alors que des ions d'argent apportent une protection antimicrobienne pendant l'intervention. Il est facile à appliquer, extrêmement souple et s'adapte bien aux endroits plus irréguliers du corps. Tous les films sont transparents et antireflets pour permettre au chirurgien d'avoir une vision parfaitement nette du champ opératoire.
Intended use
SoFilmPlus is intended to be applied on the patient's skin for covering and protecting during surgical interventions with an antimicrobial effect.
Antimicrobial effect
SoFilmPlus grants a constant antibacterial and antimicrobial protection during the whole duration of the operation.
Product description
SoFilmPlus is a transparent polyurethane adhesive coated surgical film with an antimicrobial effect. The product is sterile and disposable.
Certification
SoFilmPlus is a medical device and a CE mark is placed on the products' packaging. A declaration of conformity of the manufacturer that the product meets all of the requirements of the Medical Devices Directive (MDD 93/42/EEC) is available upon request.