Sterile incise film with antimicrobial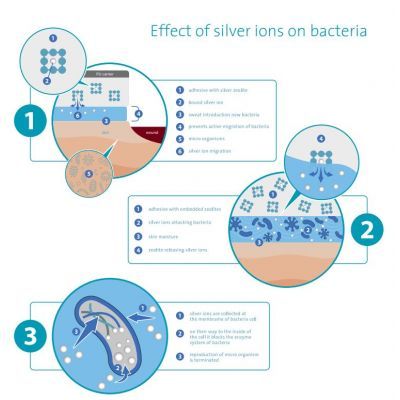 Surgical-site infections are an important health care problem and may result in significantly more post-surgical complications, lengthier hospital stays and increased mortality.
Incision films are a surgeon's best allies for reducing microbial proliferation and minimising the incidence of trans- and post-operative infections, which have always been a serious problem for the patient's health and an important cost-driver for the health care industry.
SoFilmPlus has a two-way design. An acrylic-based adhesive with anti-allergenic and biocompatible properties provides perfect adhesion to the skin, while active silver ions provide antimicrobial protection during the operation. It is easy to apply, extremely flexible and adapts well to more complexly-shaped parts of the body. All films are transparent and antireflective to allow the surgeon a perfectly clear view of the operating field.
Intended use
SoFilmPlus is intended for covering and protecting the surgical area to maintain sterility, and to be applied on the skin for skin protection.
Product description
SoFilmPlus is a transparent incise film enhanced with active silver ions for a continuous antimicrobial effect during the entire duration of the intervention. SoFilmPlus consists of a polyurethane film single coated with a pressure- and temperature-sensitive adhesive and supplied with a 120 grams release liner and a 5cm wide transparent finger lift. SoFilmPlus is resistant to water, body fluids, detergents and alcohol. SoFilmPlus is available in (folded) sheets and in rolls.
Certification
SoFilmPlus is a medical device and a CE mark is placed on the products' packaging. A certificate of the manufacturer that the product meets all of the requirements of the Medical Devices Directive (MDD 93/42/EEC) is available upon request.