Medical Strips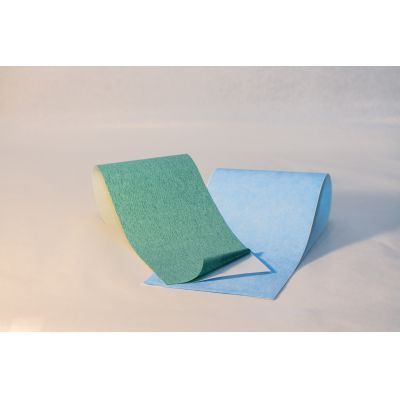 Intended use
An OP-strip is intended to be applied to disposable surgical drapes and to the patient's skin during surgery.
Product descriptionAn OP-strip is a single-coated non-woven with 2 finger lifts of 15mm each. The non-woven is blue, waterrepellent and lint-free. The non-woven is coated with a uniform polymer adhesive layer. The adhesive is disinfectant-resistant and pressure and temperature sensitive.
Advantages
During surgery, OP-Strips are unaffected by body fluids and other fluids used during surgery.
The non-woven is water-repellent and lint-free.
OP-Strips are not adversely affected by sterilization.
OP-Strips are biocompatible.
Custom dimensions are available on request.