Flexible fenestration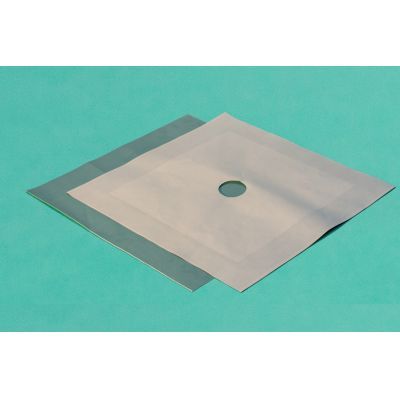 Intended use
OP-Stretch inserts are intended to be used for application to disposable surgical drapes. The inserts can easily be taped over a tailored contour in the drape. This allows protection of the patient and it creates a sterile and hygienic operating environment.
Product description
OP-Stretch inserts are latex-free sheets with an opening. The sheets are provided with adhesive. The inserts are available in different sizes.
Advantages
Makes it possible to protect the patient with a single drape.
The inserts are 100% latex free.
The inserts are not adversely affected by sterilization.
The inserts return to their original state after stretching.
The inserts are biocompatible.
Custom dimensions are available on request.
Sheets without adhesive are available on request.