Disposable Products
Somed is a dynamic manufacturer and developer of top quality self-adhesive products for Disposable surgical covering materials such as double-sided OP-tapes, inserts, die-cuts, OP-strips, OP-Film and related products.
Today's operating rooms are faced with many challenges involving the hygiene and protecting of both patient and surgical staff. It is our mission to develop, manufacture and market self-adhesive medical products of superior quality in order to facilitate surgery.
Our products are being used around the world by major hospitals and other medical care institutions where quality is high priority. We continuously improve our products to become your leading supplier with outstanding service. By carefully monitoring our production process in-house in order to guarantee the excellent quality of our products. Read More
Research and development
Adhesive producten
Coating process
Slitting process
Quality control
Warehouse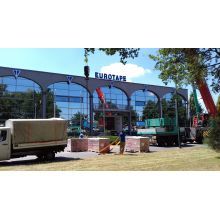 SUSTAINABLE GREEN ENERGY WITH 600 SOLAR PANELS!
Date: 30-07-2018
As a manufacturer of self-adhesive medical supplies applied to reusable and disposable covering materials for use in operating theatres, we are a major consumer of energy. To produce and coat our adhesives, they are...
Read more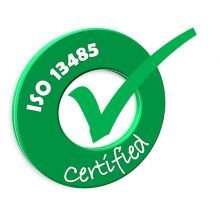 EUROTAPE ISO13485:2016 CERTIFIED!
Date: 01-07-2018
After an intensive preparation to this transition, our Management Team is proud to announce that in March 2018 our Quality Management System has been approved to the new standard EN ISO 13485:2016, that soon will...
Read more